Buy and commission your own artwork.

Rick's Art Studio Gallery

Commissioned Graphite and Colored Pencil Drawings from your photographs

8x12 Graphite Drawings      $100.00

8x12 Prismacolor Pencil      $150.00

11x14 Oil Painting on linen $ 200.00

Please contact me with your specific requests.

Or for more information, call us at:  608-669-3661

Or send inquiries to:

   Rick's Art Studio

   17A Springview Ct. Apt. A

   Madison, WI 53704

The most common subject matter for drawings are pets and grand children. This is a great idea for those hard to buy for people that seem to have all they want. Art is a welcome gift in most any home. Other ideas are couples portraits as a wedding gift. Dad's hot rod for Fathers Day. I've done houses and other structures that use perspective. Come to me with an idea and we can make it happen.

The process is easy from start to finish for you.

 Select a high resolution photo from your phone or computer. Click on any Email me button on this site and send me a note. I will message you back from my email account usually within minutes so you can attach the photo. I will then make sure the composition will reproduce well and we'll discuss details. You can also mail a photograph if that is all you have. I will be sure to return it with your drawing. To assure customer investment a $10.00  Paypal invoice will be sent as a deposit.

I typically can do a drawing in two weeks. At key points along the way I'll send updates to get your approval.  Satisfaction is guaranteed. I accept check, money order or credit cards through Paypal.   

Click any button to get your free consultation started.

I will mail your drawing flat, not rolled anywhere in the US for $10. Local customers can choose to pick up their artwork. 

Thank you for taking the time to join me in my mission to fill the world with art. I'd love to hear what you think of the site, the artwork, the state of the world in general? Just leave a quick note in the guestbook.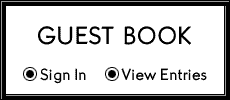 "Creativity takes courage." Henri Matisse

 "Having our baby kitty pass away was the most terrible day of our lives but being able to look at the beautiful portrait that Rick Yanke created for us sure does make us smile on a daily basis. Thank you for your incredible talent. I am proud to have it in my home and wouldn't hesitate a bit to use you in the future."

-Amanda Belke and Michael Aschliman